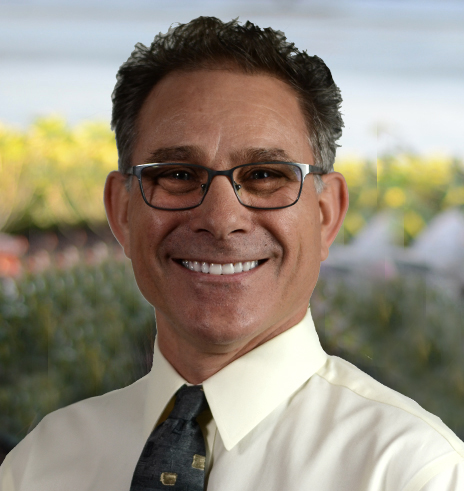 Dr. Kevin Kopp
DDS FACP Board Certified Prosthodontist
I have been practicing prosthodontics for more than 30 years. I am one of 39 board certified prosthodontists in Illinois. I am very passionate about what I do and I work diligently to give each patient the care they deserve. As a dentist, practicing prosthodontics in the Chicago area gives me great pride and I truly enjoy giving my patients back their smile. I believe that a person's smile and the proper function of their teeth are directly related to their level of happiness and health.
Education, Experience and Honors
St. Norbert College B.S.
University of Illinois Chicago School of Dentistry D.D.S.
Board Certified Prosthodontist 1996 (specialist in replacing missing teeth)
He has over 25 years of experience in aesthetic dentistry; ceramic crowns, implants, veneers, and dentures
Dr. Kopp is a visiting clinical associate professor at the UIC College of Dentistry
International Lecturer and Consultant
Recipient of the Consumer's Research Council of America's 2003-2004, and 2013-2014 America's Top Dentists award
Recipient of the Consumer's Research Council of America's -America's Top Dentists award Community Dedication Beyond Dentistry
Chicago Magazines Top Dentist 2015 2016 2017 2018
Dr Kopp received the American College of Prosthodontists Private Practice Award in 2015
Nominated three years in a row for the Better Bureau Torch Award
Elmhurst IL Prosthodontist
I began my dental practice in Elmhurst in 1985 and have been at this location since 1994 When I am not working in prosthodontics near Chicago, I enjoy golfing, working out and most importantly spending time with my four children. I know how very blessed I am to have them in my life. My children are truly my greatest assets. My passion for dentistry drives me to always do what is best for my patients, especially in the area of comforts and technology. I am also proud of my associates and staff. They continually work hard to demonstrate our philosophy, "The Patient Is Our Primary Concern", which is reflected in our prosthodontics practice. Dr. Kopp proudly serves Elmhurst with more than his dental expertise. Dr. Kopp encourages employees to be involved in outside service activities and the office participates in service projects throughout the year.
Dr. Kopp Cares about the Community
He also supports many local organizations with donations and gift certificates for fundraising. He has helped schools with fundraisers and offered college scholarships to graduating seniors going into the health field. The office of Kopp Dental is a regular donor to the Smile Train organization and many other not for profit organizations. Our office prides itself on helping our Elmhurst community and world at large.