Meet Aristotelis Marinis
DDS, MS, FACP, Board Certified Prosthodontist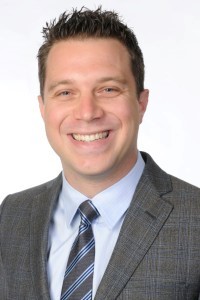 I am a Clinical Assistant Professor at UIC College of Dentistry and have been practicing dentistry for over 10 years. As a prosthodontist I strive to achieve high standards of care and improve patient's lives by creating esthetic and healthy smiles. I believe that an individualized approach is essential for achieving high quality dental care. My goal is to provide state of the art treatment for my patients, based on the latest advancements in dentistry. In addition to clinical practice and teaching, I actively participate in research and publish in peer reviewed dental journals.
I am proud to be part of Kopp Dental & Associates practice. It is wonderful to share the same philosophy for quality, clinical excellence and focus on patient care. When I am not practicing dentistry I enjoy traveling, biking, and spending quality time with family and friends.
Education:
University of Maryland, Implant Periodontal Prosthetics Fellowship.
University of Iowa, Master's Degree in Oral Science.
University of Iowa, Certificate in Prosthodontics.
National And Kapodistrian University of Athens, School of Dentistry. DDS.
Awards / Recognitions / Experience
 2014-15 CETL Teaching Recognition Award from the Council for Excellence in Teaching and Learning (CETL)
UIC Project Management Course.
Diplomate of American Board of Prosthodontics, FACP.
Graduate Specialty Award in Prosthodontics. The Iowa Section of AADR and Dows Institute for Dental Research
The Greater New York Academy of Prosthodontics Student Award
Scholarship from American Dental Society of Europe
Memberships: